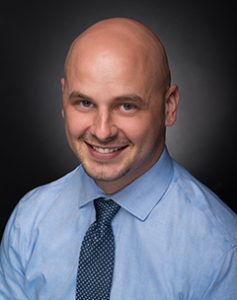 The WorldBridge Partners Chicago NW (WBP) team is proud to announce the addition of their newest executive recruiter, Tom Lapas. Tom is the new Practice Director for the agency's IT Software & Services vertical. His expertise in IT, coupled with leveraging his network from his past experience in the software, consulting, and professional services markets will be an asset to the agency.
"We are so pleased to welcome Tom to our team to lead our IT practice.  His passion for technology makes him a key addition to WBP and furthers our commitment to being an industry leader in IT recruitment. Tom is already providing exceptional IT staffing solutions for our clients," says Janet Angela, Vice President of Operations.
"Tom has impressed one of our clients already by placing a talented individual that perfectly matched their specs. In fact, the client told me that 'the candidate has a variety of software and programming skills. We especially like his career progression. We are happy to have him on board." Tom's getting right down to business and delivering excellent candidates. We are confident both our clients and candidates will enjoy working with him," says President and Managing Partner Gary L. Bozza.
The last 20 years has gone quickly and quite well, for Worldbridge Partners, who has concentrated on nationwide C-Suite, VP and Director level searches.  From humble beginnings, Bozza has steadily grown the executive search agency in the following verticals: Direct Marketing, Digital Communications & Printing; Medical Device; Construction; IT Software & Consulting; and Industrial MRO/Distribution.
WorldBridge Partners is a global search firm with 11 offices in the US, Europe and Costa Rica, dedicated to organizations that strive to attract high performance people, with over 70 worldwide associates serving 17 distinct industry sectors.  We excel at delivering that one special, strategic "game changing executive," or helping to secure a staff of 1,000 to build out a new division, or or support a new product launch.