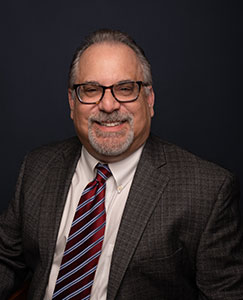 David Florence
Executive Search Consultant
Phone: 847-550-1300 ext. 43
Mobile: 516-253-7854
David Florence, located in Durham, NC, has over 25 years of experience as an executive recruiter and brings a unique perspective to our search practice. David has been a successful executive search consultant servicing both large corporate and start-up environments. He is the practice leader for medical devices at WorldBridge Partners Chicago NW. David also focuses on packaging and printing.
Before joining WorldBridge Partners Chicago NW, David was an Executive Search Director at Stanton Chase International, heading up the Marketing and Technology Sectors for the Southwest USA. David consulted with several start-ups and companies looking to accelerate their business growth by acquiring exceptional talent.
Some of his clients are Apple, Belkin International, E-Machines, Epson, Fareportal, Lennar, Jansport, JD Power and Associates, Paysafe, Phillips, Symantec, Toshiba, and X-IO Technologies.
Prior to his search career, David has over a decade of working as a product marketer and business developer in the hardware, telecommunication, and software sectors. His career has included senior roles at Goto.com, Lucent Technologies, Motorola, Oracle, and Sun Microsystems.
David is a graduate of UCLA with a Bachelors in Mathematics & Psychology and has an MBA from the University of Southern California.