Medical Device: A growing need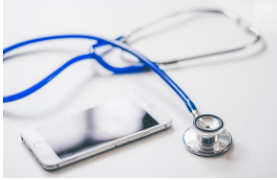 Medical device technologies are and will continue to be one of the fastest growing and most important industries in the United States. Our aging population is on target to become the largest population segment, with ages 65 and older projected to more than double from 46 million today to over 98 million by 2060, therefore becoming an enormous medical consumer group. The need for innovation and quality medical solutions can not be overstated.  In 1960 the average lifespan of a male was 66 years and 73 years for women according to National Center for Health Statistics.  Now the average lifespan for a male born in 2017 is 83.3, and 87 for a women, according to social security online life expectancy calculator.    
Nationwide exposure
While many medical device companies are located in tech hubs and large cities, they can be found all over the US. At 6,500 strong, medical device businesses are popping up everywhere. They can be found right here in Illinois or from Florida to Massachusetts, and Texas to Washington. The vast majority (80%) of these companies have 50 or fewer employees and some are start-ups.
Huge R&D investments
Regardless of the age or size of these companies, the US medical device industry is highly regarded worldwide. The US medical device industry continues to dominate because our investment in research and development is consistently more than double that of all other US manufacturing businesses.  According to EvaluateMedTech® World Preview 2016, Outlook to 2022, the Medtech R&D spend forecast is to grow by 4.3% per annum to $34.0bn in 2022.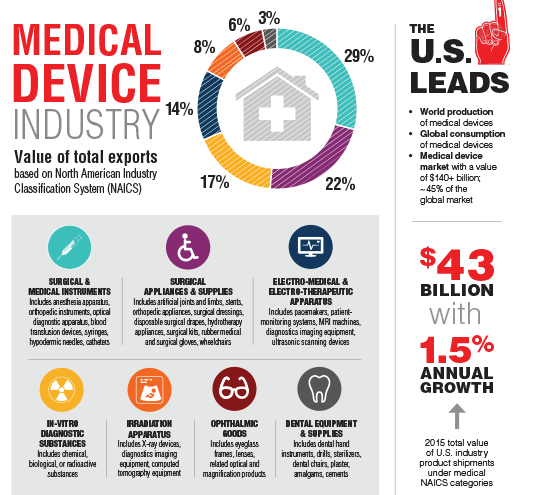 Medical Device Company Functions We Place:
C-Suite and VP

Marketing – Product Manager, Director

Sales – Territory Manager, Sales Manager, Global/International Manager

Operations – Director of Manufacturing, Plant Manager

Finance – Controller, Accounting Manager

Engineering – Product Development, Process, Manufacturing

Quality and Regulatory Managers

Clinical Specialties