Jeanine Ellison – Practice Director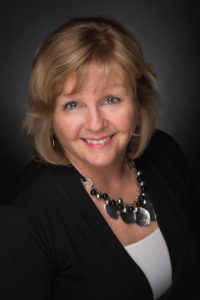 "There is no greater feeling of satisfaction than positively impacting the lives of our candidates and clients and helping them achieve their career goals."
Jeanine has over 20 years of recruiting experience and currently leads our Print, Packaging and Communications practice. She also works in Industrial MRO and the Information Technology Marketing Industries. The positions she successfully places range from Sales to Business Development to Director to President. Technology positions range from Project/Program Managers to Operations and Implementation Managers to CTOs.
A common thread for all her clients is "top-grading" talent resulting in the organization's increase in revenues and profitability. She takes it as a personal challenge to find the best candidate no one else is able to find!
Jeanine joined WorldBridge Partners Chicago NW in November, 2009 and brings in-depth staffing industry expertise in recruiting, operations and management.
Jeanine started her career placing candidates in a vast array of industries in positions ranging from entry-level to executive management. She quickly moved from a private organization managing multiple offices to working for a national firm, where she oversaw all recruiting and operations for the Midwest Region.
PROFESSIONAL
BS, Illinois State University
Certified Professional Staffing certification
AWARDS
2015 Top Search Consultant
2015 Management Recruiters International Network Pacesetter winner
Member of the #4 (of 500) Global Billing Management Team
Member of the Top Midwest Billing Management Team (2011, 2012, 2013, 2014, 2015, 2016)
Nationally ranked Project Manager
PERSONAL
Jeanine enjoys:
Travel — exploring new places and cultures
Lifelong learning in her quest for continuous improvement
Contact Jeanine:
847-550-1300 ext 44
EMAIL JEANINE
CONNECT ON LINKEDIN